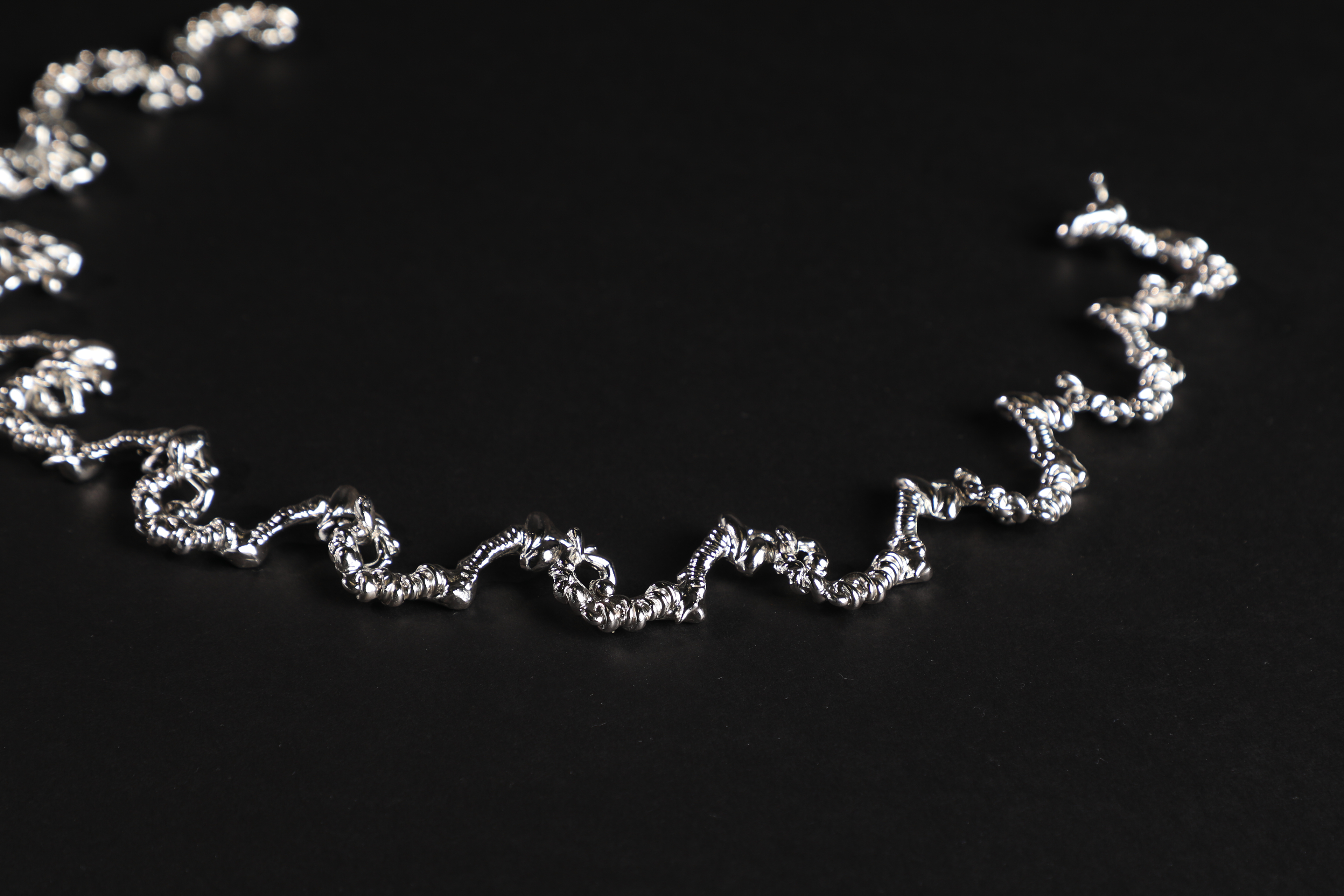 Sterling silver, Fine silver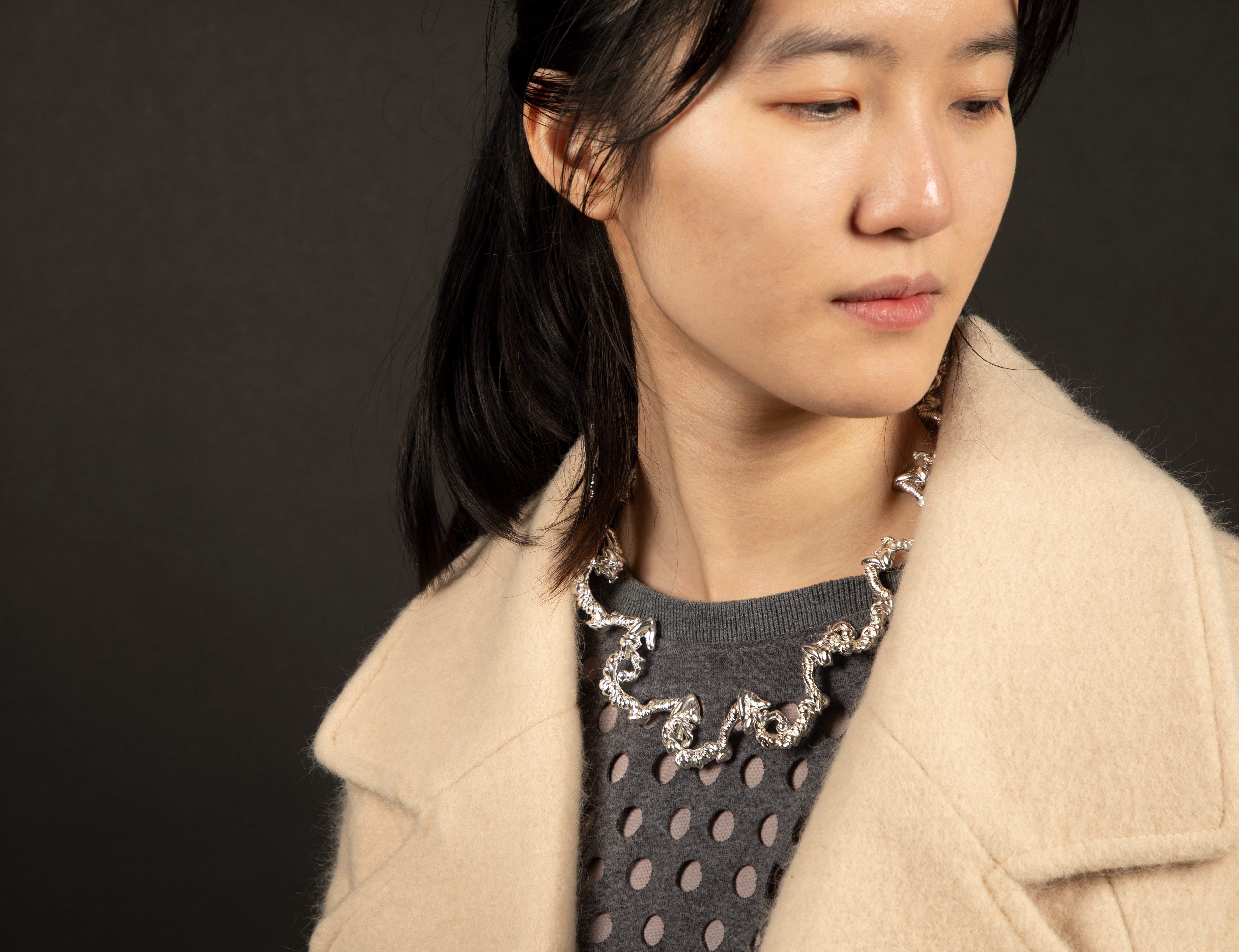 The 90/10 principle indicates that "in life 10% is made up of what happens to people, while 90% is determined by how they react". Every single thing we are doing now may alter the path and trajectory of our future. It is just like buildings, the higher level has to be stacked upon the existed lower ones. The goal of this project is to inform people that although the future is full of uncertainties, the efforts we are making serve as the solid foundation for greater achievement in the future. In the face of difficulties and adversity, staying optimistic and composed is the best way to reduce loss.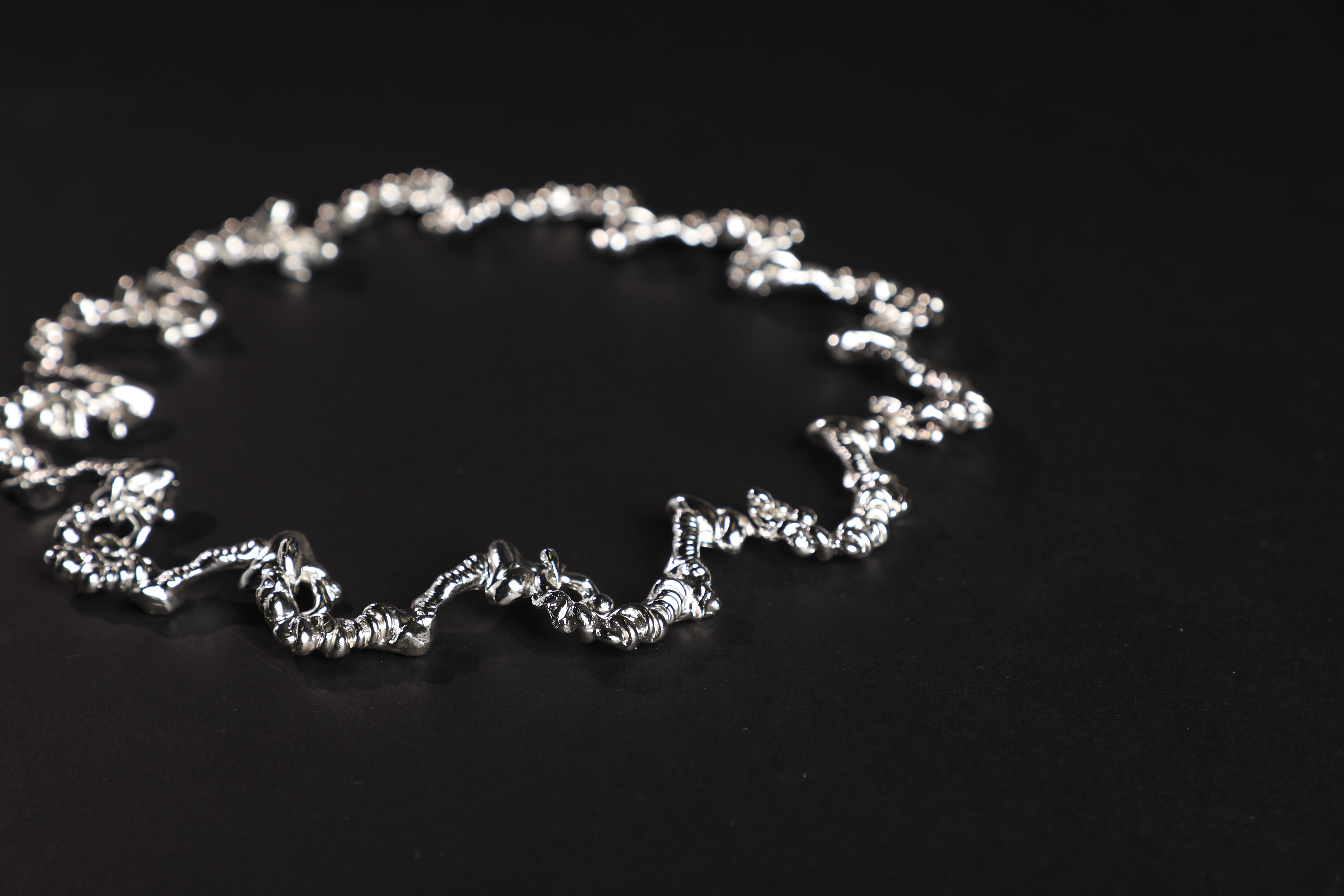 By injecting heated wax into rotatable water container, the melted wax immedi- ately became harden into solid, giving rise to a stacking pattern. After experimenting with different waxes shapes, I decided to go with the seahorse-shaped one on the top right corner because it has a "hook" on both ends that can be joined by another. The reason of repetition is to illustrate the circulation of life.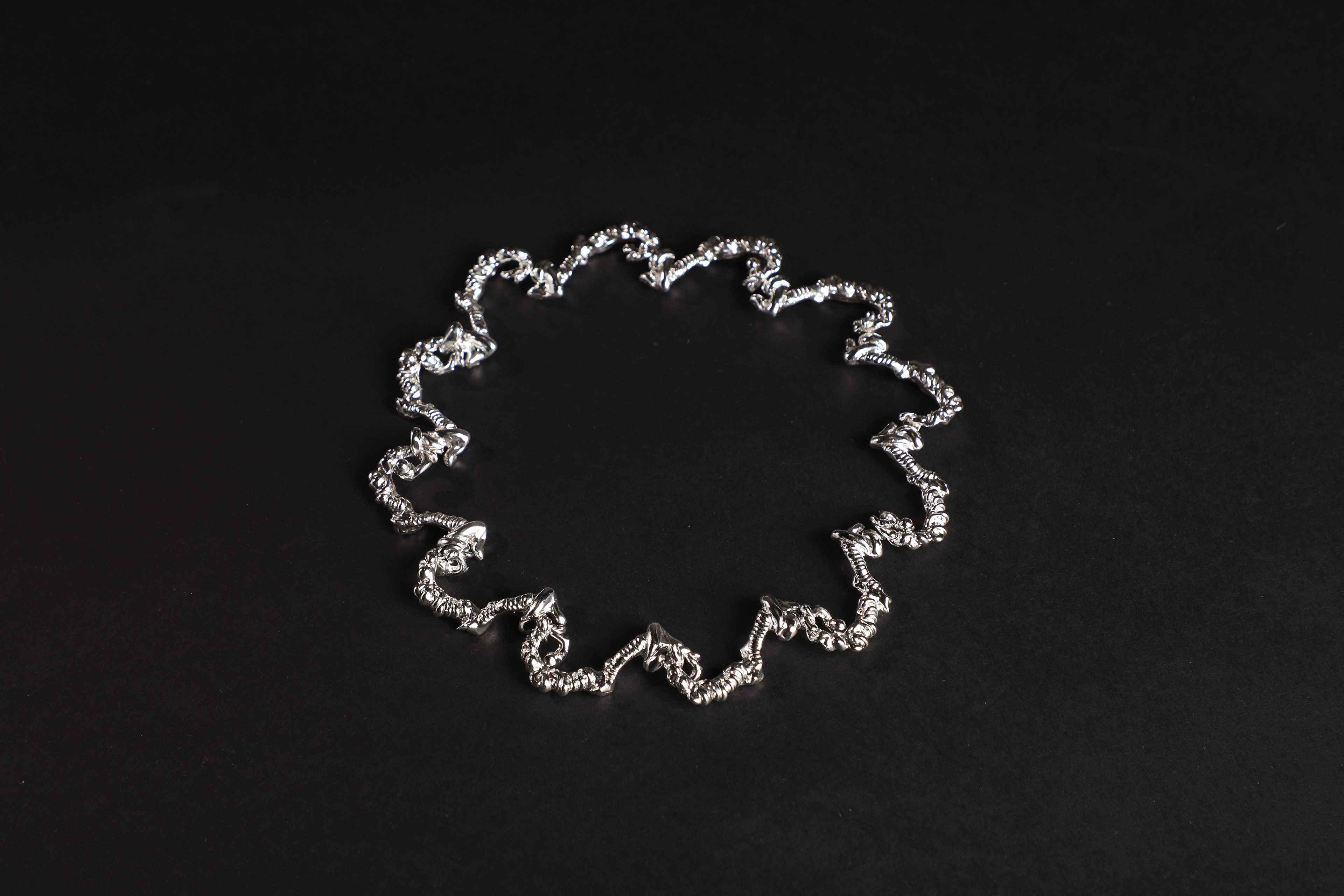 Designer - Yuanzheng Yang
Visit my portfolio at www.yuanzhengyang.com